Meet MTEX PHYS Sterilizer, our latest plug-in solution with UVC lamps & ozone to ensure that all your items - clothing, footwear, or accessories, remain clean and sterilized.  
PHYS results from a Joint Development Project (JDP) with Catholic University and CITEVE celebrated at the beginning of this month. 
PHYS is our ready-to-profit solution to boost your business.
PHYS – The story behind a bright idea
It is becoming clear that our era will be defined by split before COVID-19 and after COVID-19. 
There will be many questions to be answered, but the main one is: 
What kind of 'new reality' we should expect in our first step out of home? 
The sentiment among people is at least of caution. This human experiment taught us that we should act more on preventing than later seeking the cure. After all, it's easier to stop something happening in the first place than to repair the damage after it has happened.
Crisis leads to innovation 
All crises are opportunities. When a crisis knocks our door there is an outside perspective that emerges. All of a sudden, opportunities for innovation are staring us in the face (literally as masks).
But something magic also happens: We bond as a team in support of a purpose that would be unthinkable in times of calm.  
From Purpose to how Portugal became the first global sea power
As Portuguese by birth innovation is in our DNA. Portugal may be a small country, but its contributions to the world have been huge. For two centuries, Portugal lived in what was known as "the golden centuries of discoveries" and Exploration. This was the apogee of Portugal as a country, and forever the benchmark of its culture – our 'Split'.
Portuguese sailors were at the frontline of European overseas exploration, discovering and mapping the coasts of Africa, Canada, Asia, and Brazil, in what became known as the Age of Discovery (Descobrimentos Portugueses in Portuguese). 
How it happened is a story about innovation, fueled by the rise of the "dynamic thinkers" of the new Portugal. New technology was the key, and this is what it looked like, circa 1440: A ship with triangular sails. It was called the caravel, an ocean-going version of smaller fishing boats. The caravel revolutionized exploration because knowledge is power.
Uniting Around a Purpose 
As our fellow 'dynamic thinkers' and fearless sailors we also want to leave a positive mark in this world, especially when it needs us the most due this COVID-19 crisis. Because we are innovators by nature.
From Innovation to a Useful Product
To come up with an idea or product that could play an important role in mitigating the further spread of COVID-19 is something we saw as an opportunity. To have our L&D teams uniquely positioned to take advantage of our in-house resources – as our recognized expertise in R&D by INESTEC – was the challenge. 
Once we decided about the product, it was time to giving it a name. Thus, we thought that its name should be inspired in one of our greatest contributions to the world, also born in times of crisis – The age of Discovery. Above all, we want to be seen as we are: innovators by nature. And what better proof of our creativity than to start by finding it within the animal's kingdom and somehow associated to the great symbolism of the Age of discoveries: The Caravel. 
Product Name Ideation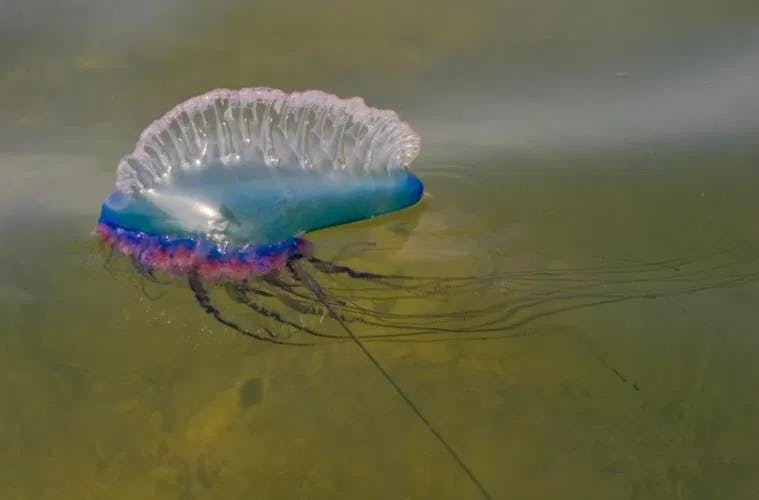 The Portuguese man o' war (Physalia physalis), is a marine hydrozoan found in the Atlantic, Indian, and Pacific Oceans. Long tentacles have numerous venomous microscopic nematocysts which deliver a painful sting powerful enough to kill fish and even occasionally humans. Despite its appearance, the Portuguese man o' war differs from most animals called jellyfish which are single organisms. The Portuguese man o' war is classified as a colonial organism made up of many specialized parts called zooids. These zooids are attached, physiologically integrated, and cannot survive independently. The assemblage of zooids works together to function like an individual animal.
As Portuguese man o'war, it was also key to our success in working as 'one organism'. Only acting as a team, we were able to make some good come of it – the final product. A product so disruptive capable of changing the cleaning & sterilization landscape. We called it PHYS (a diminutive inspired in Physalia physalis – Latin for Portuguese man o'war).
Cleancare – Powerful enough to clean the air and sterilize your items
 PHYS Sterilizer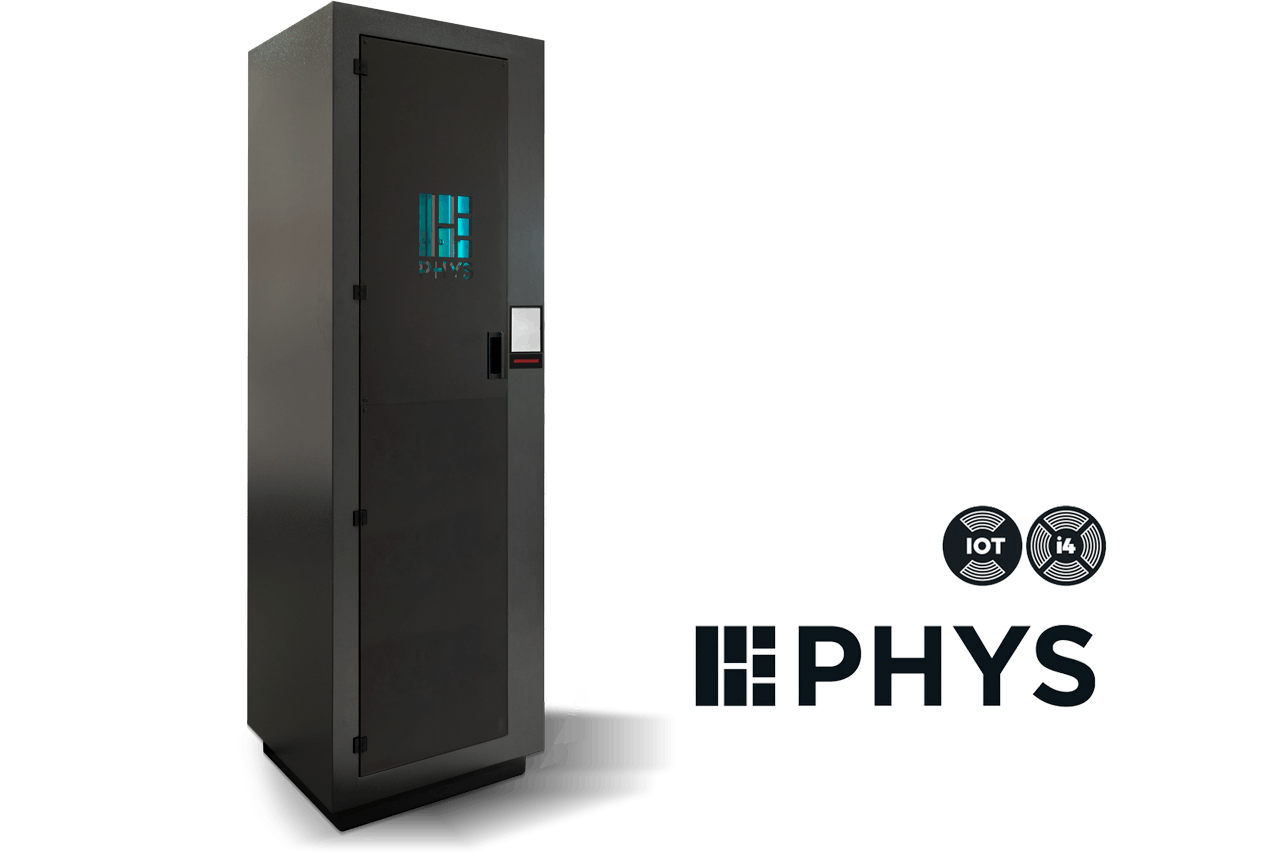 PHYS Sterilizer is our official product for our recently created Cleancare line.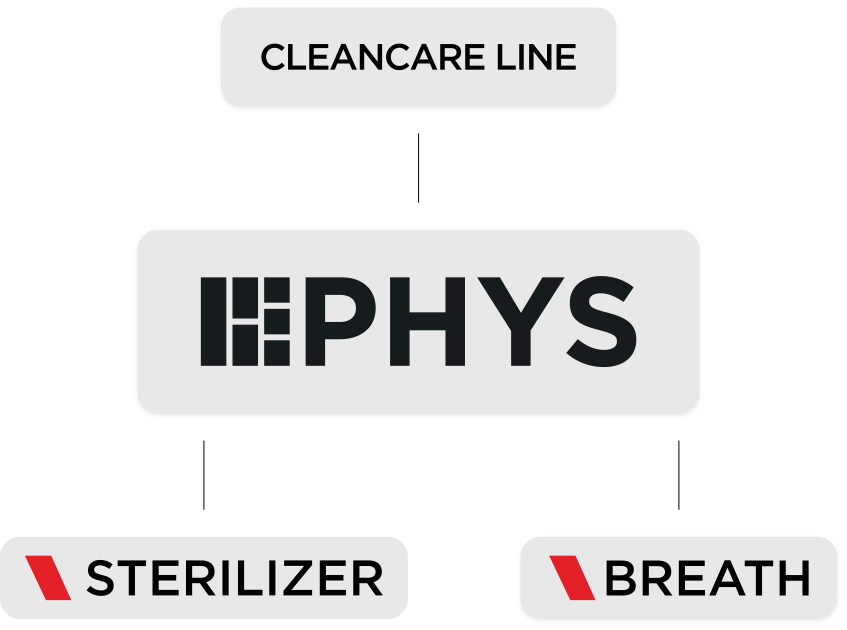 PHYS is our latest plug-in solution with UVC lamps & ozone to ensure that all your items - clothing, footwear, or accessories, remain clean and sterilized. 
PHYS is a product designed to optimize the fitting time, inside the store, ensuring that all your products are kept clean and ready to be tried by your customers. 
PHYS is our ready-to-profit solution to boost your business - download brochure. 
Joint Development Project (JDP). 
A good idea is logical, and verifiable. A great product needs the right people working on it. PHYS has been developed based on the orientations of Catholic University, iMM, and CITEVE – a JDP formed to assess the PHYS validation and viability to market. 

Texto: Biomedical research institute of excellence, conducting basic and clinical research with the mission of improving human life.
PHYS Sterilizer - An ultimate sterilization solution to 'new world' demands
PHYS has an innovative sterilization system that combines UVC radiation and ozone believed to be doubly effective at killing SARS-CoV-2 – the Coronavirus which causes the COVID-19 disease. [1]
PHYS measures energy consumption tracks your items (RFID or QR/Barcode) and the number of sterilizations.
This equipment also wirelessly syncs with computers and smartphones to transmit your data in understandable charts to monitor your progress.
PHYS has a contactless technology that can be integrated into a work device as a card allowing to open the door without fearing nasty germs and diseases. It also comes with an automatic integrated cleaning system for the inner chamber.
[1]Source: National Center for Biotechnology Information (NCBI) and International Ultraviolet Association (IUVA)
One-o-One Live Demos
The year ahead is likely to be challenging, but we must not let this crisis to compromise the sustainability of our people and our business.
We are tirelessly working to continue connecting you and so we have been organizing some live stream demos with great success.
Join us and take the chance to learn more about all the applications and opportunities this smart equipment could offer to your retail and inside store business. We are here to give you what your business needs.